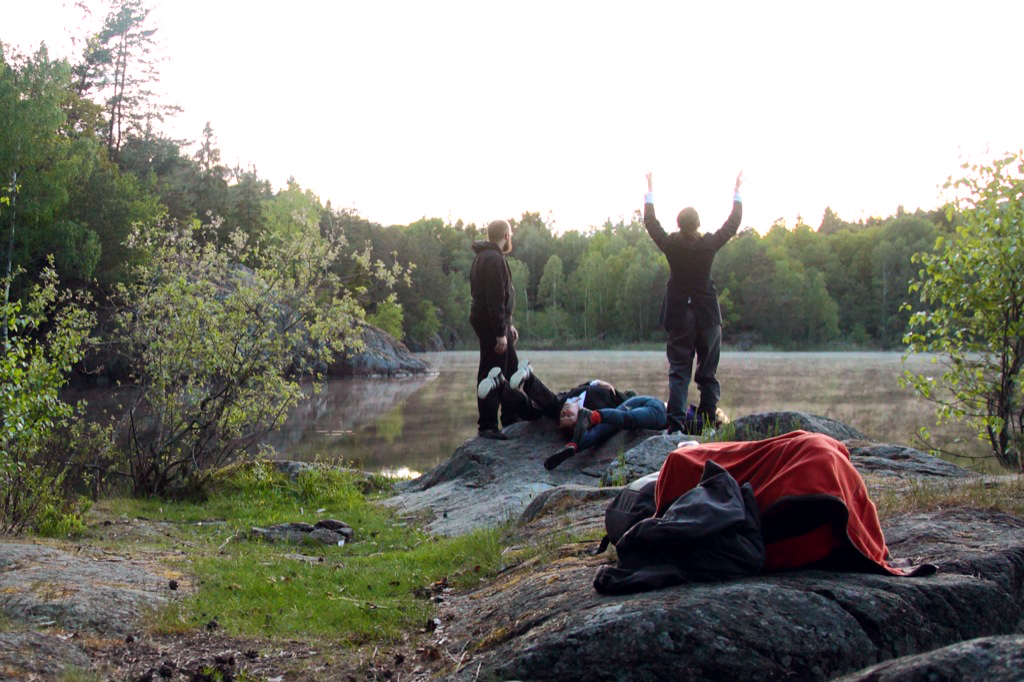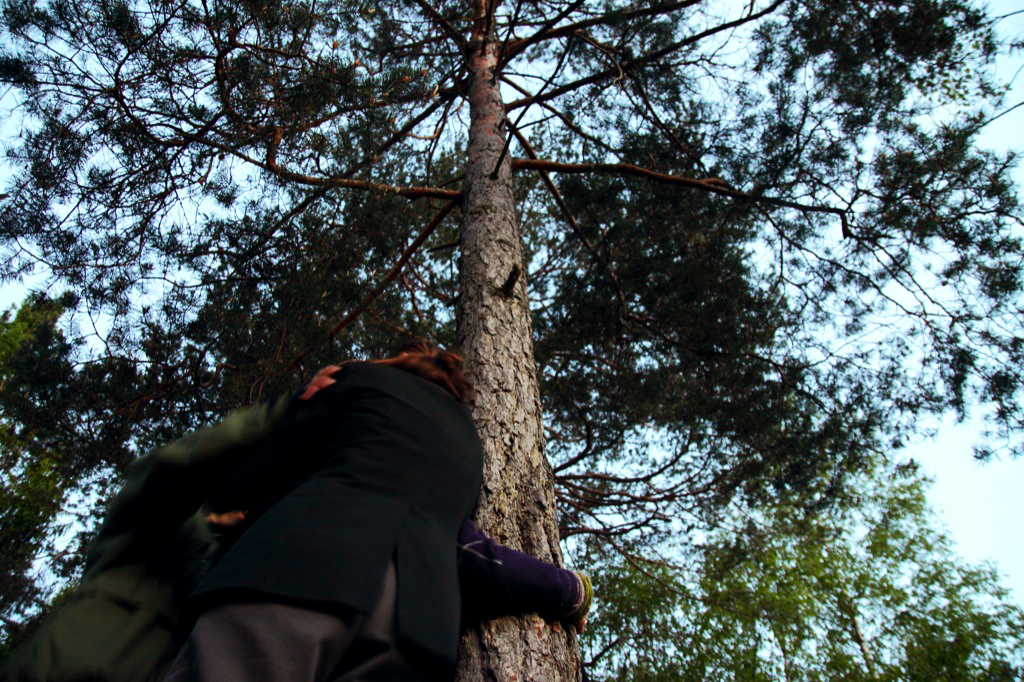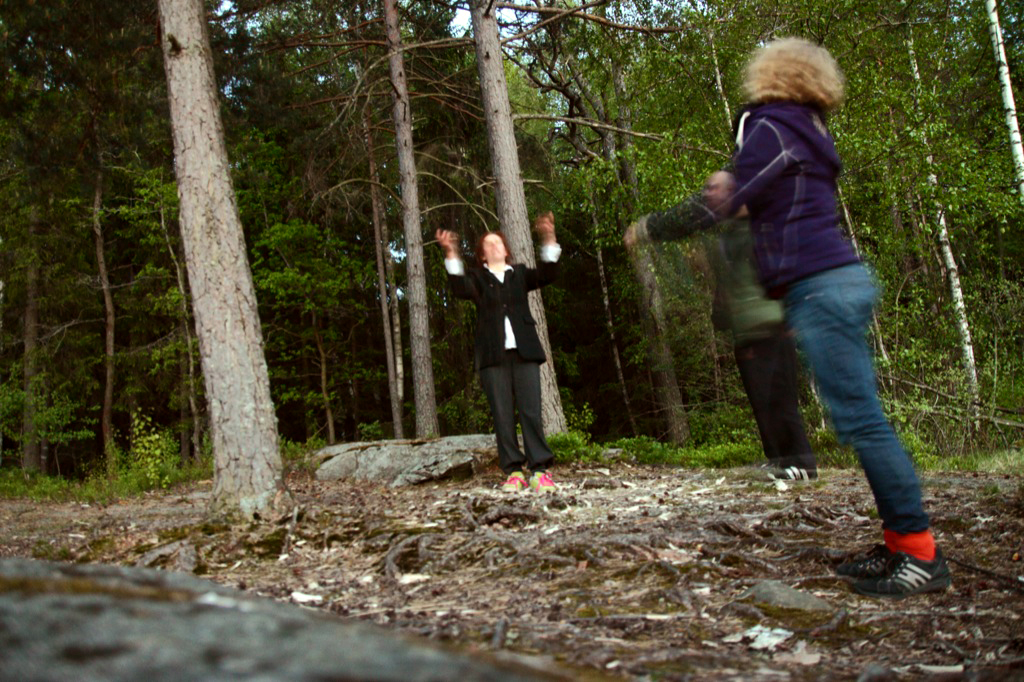 This is a SKÄLVA event held on to places simultaneously. KANTAPÖYTÄ hosted the event in Joensuu, Finland. The instructions was as followed:

Step One. Walk through the forest. Use all senses. Two tasks for the walk:

#1:

Scatter and gather. Switch been two modes:

-The want to split up the group as much as possible; walking as far in front as you can or on the sides of the walking track

-The want to become an as closed, small group as possible; find the center of the group or try to come as close to an other participant as possible.

#2:

Three different modes to switch in between:

-The want to be in the middle
Play with this while walking.

Step Two. Arrival at lake. See the possibilities of the place and use a score to explore them together.

When someone discover something in the surroundings he/she stops and focus this. Everyone else stops too and together there is an exploration of what is interesting. It can happen with eyes only, by the eyes and/or hands, or more of interacting with body movement. After some time. Let go of the focus and start moving together until someone finds something new.

Step Three. Use the nature and each other to let the body stretch, hang, curl, pull, etc

End of score. Walk back. Return to civilization. Socialize or be silent.

Exploration number: 038.Kuhasalo + 038.Ulvsjön
When: 29th of May 2012
Where: Ulvsjön, Nackareservatet, Stockholm + Lake near by Joensuu, Finland
Duration: 20,30-23.00
Participants: Holger, Jenny, Sofia, Ulrika och Ulf + Kantapöytä with Mari, Reeta and a friend
Archive material: – photos (038.Kuhasalo) 27 photos (038.Ulvsjön)

.